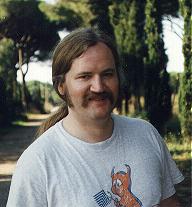 Wolfgang Solfrank
EMail:
---
Hobby:
---
Resume:

Started working with UNIX V7 on a PDP11/70 in 1979.
Working on implementing Net/2 derived OSs since January 1992.
Working on NetBSD since May 1993.
Helped porting NetBSD to the ARM32 processor starting in August 1994.
Ported NetBSD to the PowerPC architecture including support for OpenFirmware starting in October 1995.
Working on MiXen since June 2011.